What It Is
Closed-cell foam bubbles are filled with gas. When it cures, it becomes rigid and can actually add strength to the structure.  It has a high R-value rating and reduces sound by up to 50 decibels. Closed-cell foam insulation also becomes a class II vapor barrier when applied at depth of 1.5" or greater
Closed-cell foam: Up to R-7 per inch , 1.7-2.3 lbs/cubic ft
Common Uses
Closed cell foam insulation is ideal for many types of projects and works especially well for residential, post-frame, or commercial buildings.
The use of spray-closed cell foam insulation is an investment that will pay off substantially. Although the upfront costs may be higher, it will never have to be replaced, won't lose its effectiveness, and offers superb sound insulation.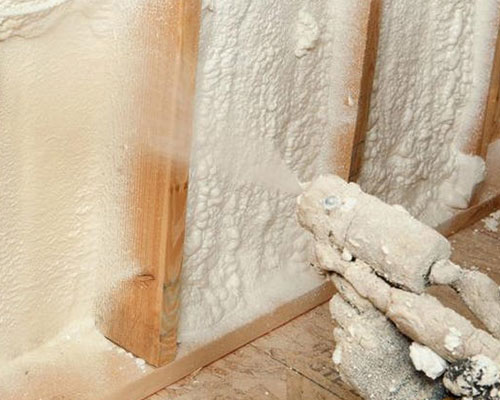 Great experience. Spoke with owner who was professional and happy to answer my questions.  The foam insulation is top rate, and they also did attic insulation.
I am 100% satisfied. Excellent customer service, on time, friendly and knowledgeable. I had insufficient insulation in my attic, and they remedied the situation quickly and professionally by adding enough insulation to achieve R-49. Top notch!
Very quick, clean, professional! Can feel the difference in my house right away. If you are considering hiring someone, give these guys a call for a quote!