What It Is
Open-cell foam insulation creates bubbles filled with air that reduce the transfer of temperature and sound. When it cures, it has a spongy characteristic.
Open-cell foam: Up to R-3.6 per inch , 0.4-0.6 lbs/cubic foot
Common Uses
Open cell spray foam insulation allows for the shifting and settling of a new building or home and will easily bend and flex with the structure as needed. An added benefit is it also aids in sound reduction for new structures.
The use of spray open cell foam insulation is an investment that will pay off substantially. Although the upfront costs may be higher, it will never have to be replaced, and won't lose its effectiveness.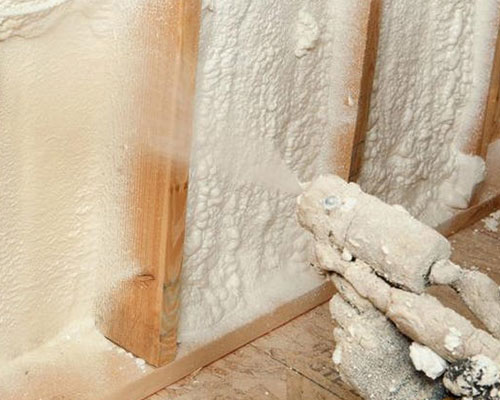 Great experience. Spoke with owner who was professional and happy to answer my questions.  The foam insulation is top rate, and they also did attic insulation.
I am 100% satisfied. Excellent customer service, on time, friendly and knowledgeable. I had insufficient insulation in my attic, and they remedied the situation quickly and professionally by adding enough insulation to achieve R-49. Top notch!
Very quick, clean, professional! Can feel the difference in my house right away. If you are considering hiring someone, give these guys a call for a quote!