Why AFI For Metal & Ag?
We hold our Iowa farming and agricultural industry in high regard and understand the importance of protecting livestock and equipment. We have the experience and expertise to insulate your metal buildings and more. With our superior products and proven installation processes you can be confident that your buildings will have the highest level of insulation available.
Insulating Ag Buildings
Walls
Fiberglass Batt Insulation/Metal Building Insulation (large sheets): R-11 to R-49 depending on the thickness installed

Blow-In-Blanket System (BIBS Ⓡ) : R-15-R56, 1.8-2.3 lbs/cubic ft.

Spray Foam Insulation: Open-cell foam: Up to R-3.6 per inch , 0.4-0.6 lbs/cubic foot and Closed-cell foam: Up to R-7 per inch , 1.7-2.3 lbs/cubic ft
Attics
Blown-in Fiberglass Insulation: Up to R-2.7 per inch

Blown-In Cellulose Insulation: Up to R 3.3 per inch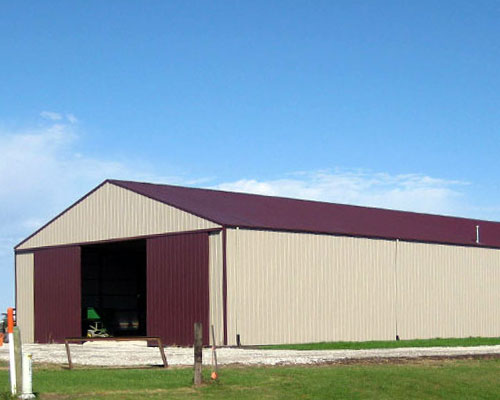 Great experience. Spoke with owner who was professional and happy to answer my questions.  The foam insulation is top rate, and they also did attic insulation.
I am 100% satisfied. Excellent customer service, on time, friendly and knowledgeable. I had insufficient insulation in my attic, and they remedied the situation quickly and professionally by adding enough insulation to achieve R-49. Top notch!
Very quick, clean, professional! Can feel the difference in my house right away. If you are considering hiring someone, give these guys a call for a quote!